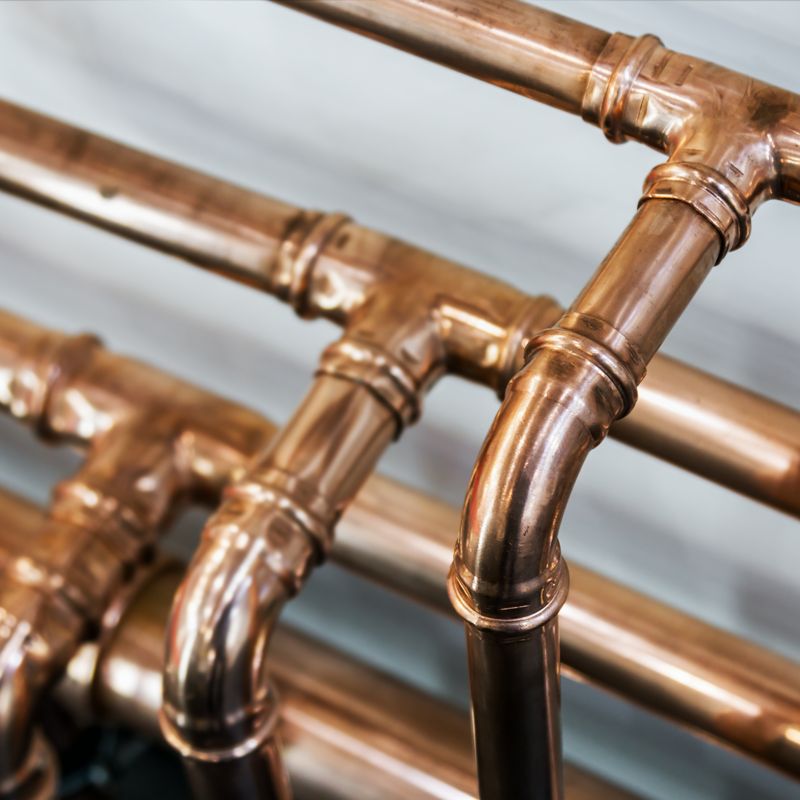 About Stahl Plumbing and Drain
Dedicated to Our Clients in Pittsburgh, Allegheny County & Surrounding Areas
Much like the tenacity and grit of our beloved Pittsburgh sports teams, we at Stahl Plumbing and Drain work relentlessly, always aiming to win over our clients. Our dedication to delivering top-notch plumbing services, powered by the unwavering spirit of Pittsburgh, has helped us quickly grow into a trusted name in Allegheny County and surrounding areas.
When it comes to plumbing issues, our clients know they "Better Call Stahl." We understand that when you're faced with a plumbing problem, you need a hands-on, prompt, and efficient solution. Much like the Pittsburgh Steelers' commitment to excellence on the field, we commit ourselves to providing unparalleled service and workmanship, ensuring your plumbing systems are up and running when you need them the most.
Our skilled master plumbers are proud to offer our clients the highest quality services backed by decades of experience. We understand that your home or business is an important investment to you - and we strive to protect it with every service call.
If you need plumbing services in Pittsburgh, Allegheny County, or surrounding areas, please don't hesitate to call us at (412) 547-9810 or contact us online today.
Why Choose Stahl Plumbing and Drain?
We're the Plumbers You Can Depend On
Family-Owned & Operated

Plumbing is in our DNA. The Stahl family has been in the plumbing industry for 3 generations.

Same-Day Service Available

Some things just can't wait. Ask us about same-day service!

Available for Emergency Help

Don't sit around and wait for a plumber. We're here for you!

Ask About Our Warranty

Get peace of mind with our warranty-backed services.

Licensed, Insured, Vetted Pros

We make it easy for you to have confidence in the team you call.
Ready to Live Leak-Free?
Better Call Stahl!
What Sets Us Apart
We take great pride in our workmanship and customer service, going the extra mile to ensure our clients are cared for.
Here are some of the things that set us apart from the rest:
David himself personally oversees all work, and all services come with a satisfaction guarantee. If you're not 100% satisfied with our work, we will do whatever it takes to make it right.
We use the latest technology and equipment to complete jobs quickly and efficiently.
We offer competitive rates and flexible payment plans to ensure our clients get the best value for their money.
We remain up to date on the latest industry trends and techniques to provide our clients with the best plumbing services.
All of our technicians are background-checked and certified in their respective fields, so you can be sure that your properties are safe and secure when we're working.
We prioritize professional integrity and respect for our clients' time and property.
We communicate transparently with our clients, providing honest advice and thorough explanations.
At Stahl Plumbing and Drain, we aim to ensure all of your plumbing needs are taken care of quickly and accurately. We understand that when it comes to plumbing problems, you need a reliable solution - and we're here to provide it.
If you need dependable plumbing solutions, don't hesitate to call us at (412) 547-9810. Our team is always ready to help!
"Very knowledgeable, took the time to explain everything, and gave us a couple of options to solve our plumbing issue. Very friendly too!"

- Jenny H.

"My experience with Stahl Plumbing and Drain was great! I called last night about a leaking water main and they came out the very next morning. The value of the service was very good."

- Emily E.

"I had an issue with my toilet and only have one bathroom. David was here within 30 minutes and this was on a Friday evening. He fixed everything in a short period of time. I will recommend them to friends and family."

- Susan E.

"Very professional reasonable and always on time very hard-working guys! makes sure everything is cleaned up better than it was when they arrived highly recommend using them for any of your plumbing needs!"

- Nicole N.

"The best plumbers in Pittsburgh, hands down! I've used Stahl Plumbing and Drain twice now and both times I was blown away by their knowledge and professionalism."

- Seth M.

"We highly recommend Stahl. Cannot stress enough how impressed we were with their customer service. After an emergency visit, we've seen firsthand that Dabvid is by far the best plumber in Pittsburgh!"

- Kim N.

"This is the type of honesty and professionalism that we all should look for in service contractors. In the end, my problem was rather simple and was repaired quickly. Instead of charging me a ridiculous amount, it was a fair price along with the service fe"

- Michael E.

"We had a weekend emergency and David came by within 30 minutes. He not only diagnosed the symptoms, but was able to narrow down the bigger problem for us and our entire building. He was incredibly responsive, knowledgeable, and honest."

- Krystin B.